"Reza and his team executed a portfolio disposition of multiple shopping centers in the Western U.S., with an aggregate value of approximately $400 Million. The REZA team are outstanding deal makers and place a high value on trust, integrity, and building long-term relationships. I have known Reza for over fifteen years and would recommend his team to anyone looking to buy or sell retail real estate in the Western U.S."
Urban Edge Properties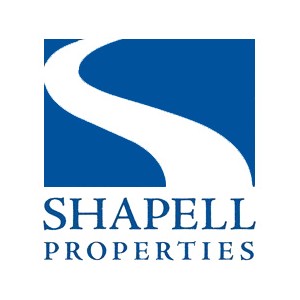 "The REZA team's process included a deep engagement to understand and appreciate our firm's goals, open strategic discussions to set our approach and expectations, and timely advise and collaboration to focus our efforts. The entire team holds my highest esteem and unreserved confidence."
Shapell Properties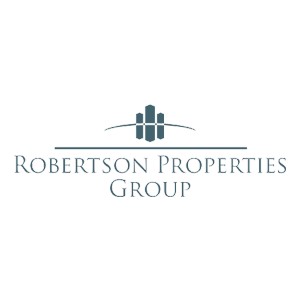 "We are extremely impressed with Reza, Ramez and the other team members at REZA Investment Group. Their team executed a disposition for us despite several difficult challenges. These challenges included a very tight time frame for closing the transaction given a 1031 reverse exchange deadline, and less than ideal market conditions which arguably impacted financing feasibility and the number of qualified buyers. Ramez (and team) were attentive, and stayed closely connected during the entire disposition process – from marketing the asset to sourcing a qualified buyer, and helping us address a variety of due diligence questions. The team members are undoubtedly dedicated and highly skilled professionals who have earned our trust and confidence."
Robertson Properties Group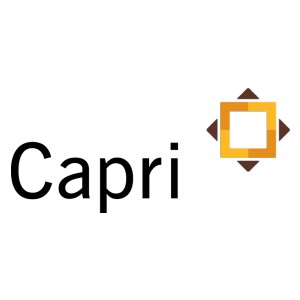 "In the Baldwin Hills Crenshaw Mall, REZA did an outstanding job of arranging the transaction on behalf of the seller. It is always a pleasure to work with this group, given that they are the consummate professionals and wonderful people."
Capri Investment Group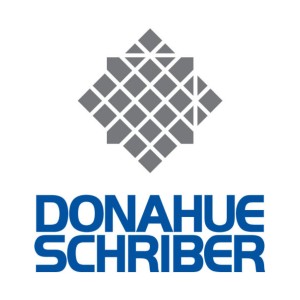 "REZA Investment Group did an outstanding job procuring a qualified buyer and more importantly worked side by side with us all the way to closing. Certainly one of the best."
Donahue Schriber
"Our expectations from brokers are very high, we consider you among the best brokers in the nation. Your ability to work through tough transactions and take complex issues and focus on key outcomes and resolutions is excellent. We are always very impressed with your great ability to think on your feet and quickly come up with creative deal making solutions to make the best deal and create higher value for us."
Crown Realty and Development
"Selecting the right Broker to represent us, in what amounted to deals totaling $179,000,000, was crucial to our continued success and growth. By selecting you, we know that we definitely made the right choice! REZA Investment Group possesses an enviable skill set that can be summed up in the following words: tenacious, proactive, positive, flexible, and highly service-oriented, in combination with a rare instinct for deal making and problem solving."
ROIC (Formerly Pan Pacific Retail Properties)
"Your performance in the sale of Pierside Pavilion in Huntington Beach has been exemplary. We clearly selected you and your firm in order to ensure that we achieved the highest price and that the broker had the sophistication and experience to handle a $20 million plus asset. You definitely met and exceeded our expectations…You are very service oriented and have a strong support staff, all of which aided in a smooth transaction."
Formerly Haseko Corporation USA
"The REZA team provided excellent strategic guidance and recommendations throughout the entire marketing and sale process for the City Heights Retail Village. Their expansive marketing efforts reached a broad range of institutional and private investors as well as investment brokers, which is very rare in the investment brokerage world. REZA's team procured multiple qualified bidders that ultimately resulted in a highly competitive bid process and ultimately a very strong sales price for our ownership. The team's handling of complex transaction hurdles during the process, which may have otherwise jeopardized the transaction, further speaks to their extensive experience and successful track record in handling large retail asset dispositions."
City Scene Management Company
"REZA Investment Group Inc. has proven time and again that they employ a winning formula for putting together win-win deals."
Gerrity Group (Formerly GMS Realty)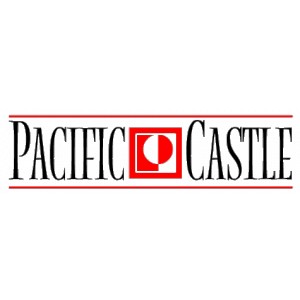 "My partners and I would like to express our appreciation to you for selling this property. You have successfully represented our family and my partners in a number of transactions. We find your style to be very compatible with our Asian style. We all appreciate your excellent negotiating ability, your can-do style, your intuition, and your ability to take complex transaction issues and reduce them to easy to understand solutions. You truly work magic, as you know, I have told you during a number of transactions that we were involved with that it would take a miracle for the deal to go through and you have carried the deals through."
Pacific Castle International, Inc.
"I've successfully worked with the REZA team on multiple acquisitions and dispositions of large and high profile assets, as well complicated retail real estate projects. The REZA team's level of deal-making skills as well as negotiating abilities, responsiveness, and transparency are what truly differentiates them. Their buyer reach is very impressive, and they are client and relationship-oriented in their approach. I would highly recommend their platform to my peers."
Arrow Retail (Formerly Cypress Equities)
"From the marketing strategy to the deal making process, including underwriting and transaction management, your team's performance was unmatched."
Weingarten Realty
"You and your team have always been readily available and quick to handle any issues as they arise. In addition, you have done an excellent job in providing us with key strategies that ultimately resulted in significantly improving our bottom line."
Scanlan Kemper Bard
"In my over 30 years of being in the retail development and ownership business I have never worked with another firm that provides both solid advise and then implements it as well as Reza Etedali and his entire team at Reza Investment Group. His level of integrity and market knowledge is backed by not only Reza but his staff, which makes him our first choice when it comes to selling our assets. Reza is one of those rare finds in our business who consistently delivers superior results – good markets or bad, A or C properties. We can highly recommend them for any assignment."
NewMark Merrill Companies
"I had the opportunity to work with the REZA Investment Group team on the acquisition of a high profile anchored retail center in West Los Angeles. Throughout the process, Reza and his team exhibited characteristics that we believe the top brokerage teams that we work with embody: diligent and detail-oriented, market savvy in their approach, creative thinkers, and results-oriented. I welcome the opportunity to work with Reza and the team again and would highly recommend their platform."
Combined Properties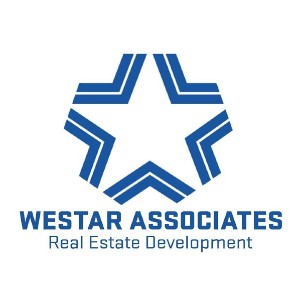 "I wanted to personally thank you for your excellent work in selling Citrus Village Plaza. As you are aware, we had owned this property for 20 years and flirted with selling it on several occasions. Your approach through the whole process (convincing us to sell, finding the right buyer and closing the deal) was excellent. After 30 years in the business, it is especially rewarding to deal with people that not only produce but also are professional and fun to work with. I look forward to working with you again."
Westar Associates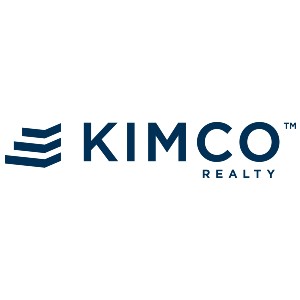 "On behalf of Kimco Realty Corporation I would like commend your team for its professionalism and expertise. Your firm's ability to seamlessly overcome market shifts and last minute deal complications was remarkable. Thanks again for your world class effort."
Kimco Realty
"Reza and his team recently handled the disposition of a $70 Million shopping center for our company. What surprised us most when we approached them to sell the property was their recommendation to not sell the asset due to its long term potential. They truly put their clients' needs first. They exhibited superior deal-making and problem solving skills during the various tenuous phases of negotiations of the transaction. Because of their cooperative approach in working with other brokers, the property was widely exposed and we were able to transact at an even higher price. The REZA team seamlessly handled the entire process from their thorough underwriting and due diligence of the asset to administering methodical buyer interviews and achieving a top market price. They have worked with our firm on several additional projects in Nevada and California and it is always a true pleasure to work with them, as they are always genuine and have a deep understanding of the market."
GWP Real Estate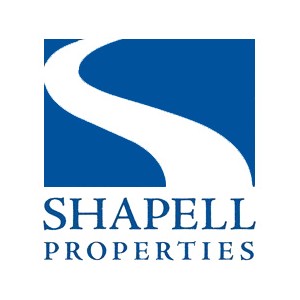 "I've done business with Reza and his team of wonderful professionals for years. He values long term relationships and appreciates our bottom line way of doing business. Working with Reza takes away a big part of the worry in a deal. He is a gentleman and a pleasure to deal with."
Shapell & Webb LLC
"I'd like to commend REZA Investment Group for your solid and responsive problem solving throughout our transaction. Your ability to think ahead and anticipate issues kept our deal on track, while enabling me to make a potentially complicated transaction into a smooth and simple one."
The Ensbury Group
"We found your brokerage skills excellent and your approach with us very straightforward. Excel Legacy Corporation was very pleased with this transaction."
Excel Trust (Formerly Price Enterprises, Inc., an affiliate of Excel Legacy Corporation)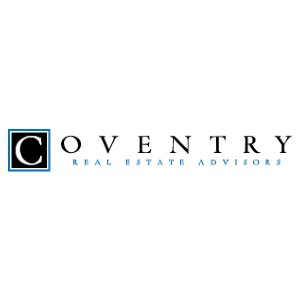 "The Reza team reached well outside of the mainstream and found a high risk, high reward buyer. Thanks to the Reza teams' hands on approach with the buyer and the buyer's lender the property closed on time and at our pricing expectations. This was our first listing with the REZA team and based on the experience I am looking forward to working with them again."
Coventry Real Estate Advisors
"REZA Investment Group's vision prompted us to buy this regional mall and your foresight enabled us to double the original sales price in less than three years. You truly have the formula for wealth creation."
Hager Pacific Properties
"Our firm has worked on multiple dispositions with REZA Investment Group and would highly recommend their team. The REZA team's unique ability to negotiate with the broad investor spectrum, from unsophisticated private parties to institutional investors, combined with their instinctive problem-solving abilities and deal-making instincts is a rare combination of skills. Their marketing platform is unmatched in the business and they have an excellent ability to negotiate the best possible terms. They are highly skilled in exposing the assets that we sell to a wide group of investors and brokers; ultimately resulting in aggressive pricing for the ownership."
World Premier Investments
"Your marketing program, from initial underwriting and marketing through negotiating the sale and managing the escrow process was outstanding; you did what you said you would do and more."
DPI Retail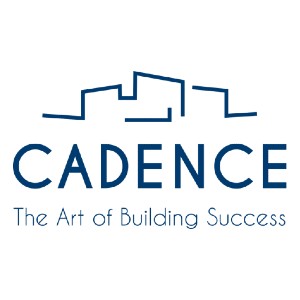 "Your ability to find well priced and under-utilized properties has enabled us to drive rents and values, and has contributed to the growth of our portfolio."
Cadence Capital Investments
"I am highly impressed and have always been highly impressed with Reza... As Founder, and former CEO of Century-21 International Real Estate Corp., I have had the opportunity to meet some of the finest and best real estate professionals in the world. I would certainly include Reza in that category... I could have not asked for more."
Century-21 International Real Estate Corporation
"The creativity and flexibility you bring to deal making is a perfect match for the unique retail properties we build and sell."
Champion Real Estate Company
"Your deal-making and marketing ability is boundless and execution is unparalleled."
CIM Group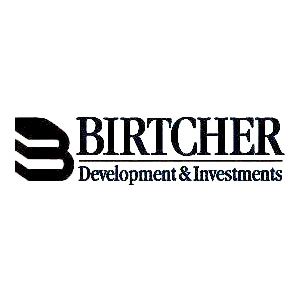 "You have really assembled a first class group of executives that not only have allowed REZA Investment Group to become the number one broker of retail properties in the West, but they also are a wonderful reflection on who you are. I am proud to work with you!"
Goodman Birtcher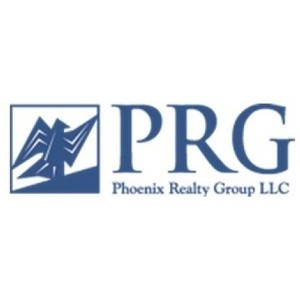 "My company was very pleased with the results... REZA is a pleasure to work with and I would highly recommend them to anyone. Not only were they hard working, detail oriented and highly ethical, but a lot of fun and obviously enjoys what they do."
Phoenix Realty Advisors
"My expectations on the sale of our property were very high; you exceeded them and your advice and counsel were invaluable."
Arizona Partners
"Over 20 years ago, I was fortunate enough to meet Reza Etedali when I was just beginning my career as a shopping center investor. Over the years, Reza and his dedicated team of transaction specialists have been a critical part of my success. With Reza's acquisition expertise, I own 3 of the best grocery anchored centers in our portfolio. Reza's combination of character, intelligence, integrity, and experience are unequaled in investment sales. I consider Reza the best in the business, and am proud to also call him my friend."
Yacoel Properties, LLC.
"The guidance provided by REZA Investment Group on the disposition of the Promenade at Howard Hughes Center facilitated a smooth transaction on a high profile and somewhat complicated asset. We would not hesitate to utilize your services again in the future and are more than comfortable recommending you to other principals. Your team performed exceptionally well in navigating the transaction through many difficult and complicated scenarios."
Harrington Brown, LLC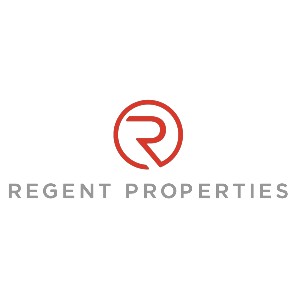 "As developers of millions of square feet of retail, office and multi-family projects, Regent Properties has employed many brokers over the years. It is fair to say that Reza surpasses any other broker we have worked with in the past."
Regent Properties
"Having closed multiple transactions with your firm, I have always had a tremendous amount of respect for your firm's professionalism and diligent efforts. I admire and appreciate your vision, dedication, and tireless negotiation in getting each transaction closed."
Safco Capital Corporation
"The sale of this property was a very important transaction for CIGNA... Reza anticipated most of the potential issues and I was provided with solid recommendations. The accessibility of Reza at any time helped us complete this complicated transaction in a very short timeframe... I look forward to future transactions with Reza Etedali."
CIGNA Investment Management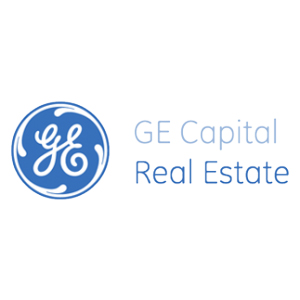 "REZA Investment Group assisted us with the disposition of a $90MM retail property, which GE had a non-performing loan on. With a very complicated and challenging ownership structure, REZA was brought in specifically because of their prior direct dealings with all stakeholders within the ownership and the financing of the asset. The assignment required a broker that could be relied upon to provide the skills, integrity and transparency to a situation that demanded it. REZA worked diligently through numerous deal-related challenges to close what was one of the more complex deals I have ever seen. They were able to satisfy the differing objectives within the ownership and exposed the property to a very broad spectrum of capable potential investors. REZA was a delight to work with at all times, and their hands-on approach and instant accessibility throughout were instrumental in getting the sale to successfully close at a price which delighted all parties."
Formerly GE Capital Real Estate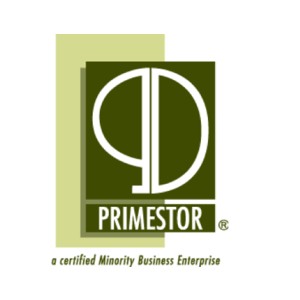 "We highly value our relationship with your team and due to the nature of our projects, we appreciate your strong understanding of ethnic markets and your experience in handling transactions in these markets. Personally, I am always impressed with how well you work with all parties in a transaction including lenders, other brokers, buyers and sellers and would highly recommend your deal making abilities."
Primestor Development, Inc.